The music bands that make an event come to life are the ones that scope out the audience and keep the dance floor moving with enthusiasm. An wedding music band with purpose. Atlanta bands such as Soul Purpose, Blue Sky and Mike Veal have the passion that a band needs to get up there onstage and enjoy themselves yet they are doing exactly as they have been asked to do by our clients and not just going through the motions.
Another of Atlanta best wedding music bands that will make your searching for a band with expertise and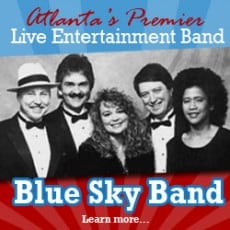 passion is Blue Sky. This band has made a career out of performing successfully for wedding receptions and and other special events.  You cannot forget the people that make up bands like this one individually.  The drummer is also an Atlanta wedding bagpiper, a guitarist and vocalist.  In other words, he is an invaluable part of the very backbone of the bands known as Blue Sky.   They have performed at Bar Mitzvah Party, Bat Mitzvahs party and weddings for the same family at least a half a dozen times!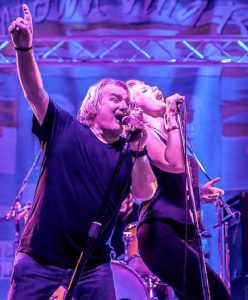 There is not much more that can be said describing the Mike Veal Band in one word than simply the word awesome.  From the latest favorites to the most beloved Motown, this band will astound you as you trip the light fandango.  They have followers for as far away as the North Carolina mountains to the Florida Keys.  Mike and his polished crew give a whole new respect the the phrase "cover band".
For more information on the bands mentioned in this post, please take a minute to reach us at Blue Sky Atlanta Music & Entertainment. ~JT