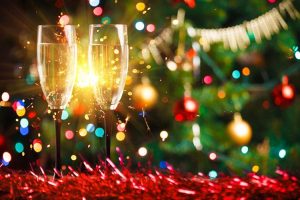 It's a common dilemma, you are planning that outdoor barbecue party for the office building luncheon or a company party for the Christmas holidays perhaps and you are thinking about just the right Atlanta bands to compliment that great all-American cuisine. Well, here's some great suggestions:
The traditional Bluegrass band (of course, always the most popular.)
A Caribbean Steel band (yes, they can play those holiday favorites, too!)
A traditional Jazz band (a seasonal favorite with the "Peanuts" theme music a must.)
Christmas Carolers (This is a great choice especially greeting people as they arrive to the affair.)
So, do you go traditional or do you set the mood with something a little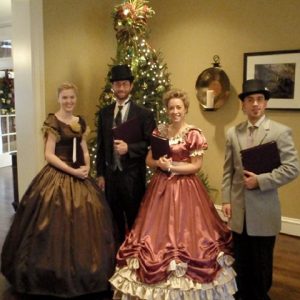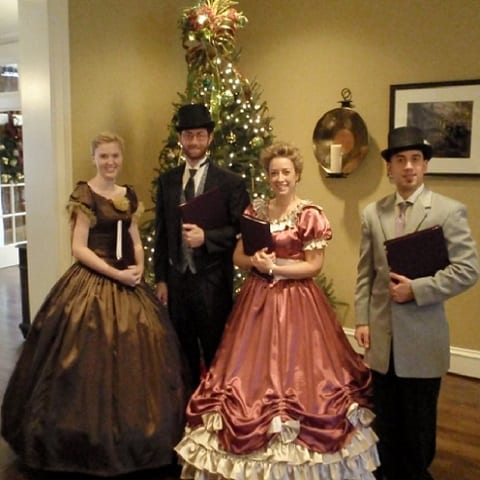 different?  Well, it probably is a good idea to discuss the options above with the people attending if this is at all possible. They will give you good feedback on what their preferences are  thus taking eliminating the guesswork.
Blue Sky Atlanta Music & Entertainment has many more ideas for you to explore your possibilities.  Call today and find out how much fun as well as
rewarding special event planning can really be – especially when someone walks up to you during the event and says, "These guys are awesome!  Where did you get them?"
Our recently redesigned web pages showcase some of these terrific Atlanta music bands such as: Cedar Hill Bluegrass Band, the Mellow Steel Band, the Andrew Faz Jazz Trio and the Blue Sky Christmas Carolers. 
Click here to get a quote for a  Atlanta wedding music band to perform at your event !