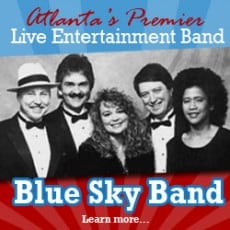 There are many music service providers out there now jockeying for your business.  I was one of some two dozen talent agents of live entertainment in the entire Atlanta metropolitan area once upon a time. But, just like everything else, the numbers have increased now just as the special events and the population has grown.  There are companies blanketing the entire U.S. that propose to provide their paid advertisers as "best local talent" in every city in America!  So, buyer beware!
And, there are good ones out there and perhaps some poor ones waiting to get
the call. I suppose you could call our company a promotion concern as much as a talent booking agency.  We draw attention to and promote, or rather represent, the best Atlanta  entertainment we can find and keep them busy honing their craft.  But, what sets my company apart is that the majority of the musicians and entertainers we list and represent we actually know and have known for over 20 years or more.
4 Good Reasons to Choose Us:
1) Save your valuable time! – Why hunt and peck when we have done the work for you in a straightforward, professional manner?
2) Save your budget! – That's right, it's a myth that a talent service company
will break the bank.  We actually love to beat the budget limit and bring in savings as well as value. This is one reason that we enjoy a high degree of customer loyalty.
3) Provide you peace of mind! – When people let us do our job well, they will the satisfaction of knowing that they are being well taken care of, especially should the unthinkable happen at the 11th hour!  We know how to put out any event fire!
4) Take the guesswork out! – Many clients come to us asking for a great idea for a Atlanta wedding DJ or Atlanta wedding music band.  The bottom line: when the trust becomes apparent to us, then magical things can happen!
"Find out how Blue Sky Atlanta Music & Entertainment can help you book a music band, a wedding DJ or other entertainment for your dream wedding or special event."