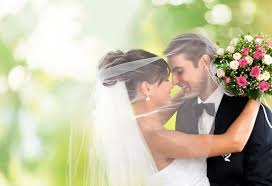 You've likely got lots of questions when it comes to planning your wedding. (Like "What on earth is a toasting flute, and why do I need it?")
But etiquette questions are some of the trickiest, because there's more than just a yes or no answer to consider—there's also the feelings of others, societal expectations, and other fun pressure.
To make things a little easier on you, let's tackle five of the biggest etiquette questions that plague couple after couple:
1. Do I have to invite [my coworker / my cousins I never talk to / my parents' friends]?
As much as other people might try to persuade you otherwise, a guest list is not a political strategy move. It's not meant to cull favor with people you're trying to impress or repay, and failing to include someone you're not terribly close with doesn't constitute a deliberate social snub (even if the person decides to take it that way).
Your venue can only hold so many guests, and you can only afford to pay for food/drinks/etc. for so many guests. So even though you'd like to share your big day with anyone who's ever crossed your path, you need to be firm on only including the people you absolutely want to see there, based on your budget restrictions.
If you've got an unlimited budget? Then go ahead and invite your grandparents' mailman so his feelings aren't hurt. Otherwise, let go of how other people will feel and focus on which people will make your big day the happiest.
2. Is it really so wrong to have a registry?
No! I get why Miss Manners hates registries—there is something a little forced about telling guests exactly which model of toaster oven to buy you. But registries are here to stay, and that's because they serve a perfectly reasonable purpose: They help your guests ensure that they're giving you a gift you will truly love and use.
For guests who hate shopping, this can be a godsend. For guests who know you but don't know your exact taste in fine china, it can be equally useful. It's also extremely helpful to the bride and groom, not because they can dictate what they get, but because it prevents the awkward situation of receiving three blenders from three separate guests, when you own a perfectly good blender already.
And for guests who firmly believe registries are tacky? They are by all means welcome to pick out a thoughtful, personal gift they've come up with themselves. Registries don't preclude that; they just give guidance to guests who'd like some ideas.
3. Who's supposed to throw the shower?
Miss Manners strikes again! It used to be that immediate family members were not "supposed" to throw the bridal shower—the idea being that if your mom plays host, it looks like she's just trying to get people to come and give you gifts.
But that's gone out the window along with other outdated traditions, like the bride's family having to pay for certain things while the groom's family pays for others.
Typically, the maid of honor arranges for the bridal shower, but it's really just a matter of who has time, space, energy and the desire to do so. If your sister offers to throw it for you or your aunt really wants to handle it, all you need to do is say "thank you." As long as you're not throwing it for yourself, you're good.
4. Is it OK to have "B-list" guests?
This one is tricky. You know the people you'd absolutely love to have at your wedding, but what about the people you'd "kind of like" to have? If some of your A-list guests aren't able to make it, is it OK to send out belated invites to B-listers?
You need to tread carefully here. If your B-list guests have already heard about the wedding from the first round of invitees, their late invitations could clue them into the fact that they weren't considered "good" enough to make the first cut.
You also run into timing issues—if you've given your initial guests X number of weeks to RSVP, sending out a new round of invites will add X more weeks onto how long you have to wait before you can give your final headcount to vendors.
The best way to handle this? Assume that 10-20% of your guests won't be able to make it (that's the average decline rate) and invite more people to begin with.
5. Do I have to have a live music band?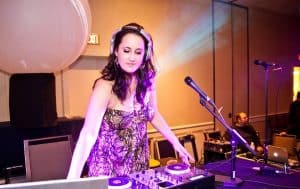 Absolutely not! This is your big day, and a DJ can provide just as great an experience as a live band. He can personalize the playlist based on your tastes, take the vibe of the room and choose just the right song for the mood. He can also serve as emcee for things like the cake cutting, the first dance and the bouquet toss. (Just don't play an iPod. You should go for a real DJ hire.)
Your wedding reception is a chance to kick back after months of hard work and planning and simply celebrate with friends and loved ones. So make it the kind of party you most want to have!