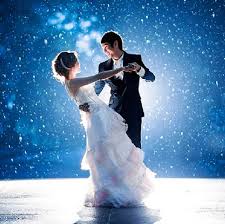 Looking for ways to make your Atlanta wedding more interesting? Here are some Atlanta wedding entertainment ideas.
#1: Mariachi Band for hire. Mariachi bands are perfect for large weddings were guests will be spread out throughout the venue. If you decide they would be good for your wedding then be sure to make sure they have experience playing weddings.
#2: Magician For Hire. Everyone loves to see a few magic tricks so why not hire someone to entertain
your guests with a few classic magic tricks? There are plenty of magicians to choose from with Atlanta Wedding Entertainment.
#3: Hire a caricaturist. Not only will a caricaturist entertain guests they will also provide your guests with their very own drawing that can double as a favor. If you are looking for wedding entertainment ideas this could very well fit your wedding perfectly!
#4: Live band for Hire. Adding live music to your wedding will help set the tone for your wedding while entertaining your guests. Chose a band that can play a few well known cover songs so your guests won't get bored listening to music they have never heard before.
#5: Get a DJ. If you decide a live band just won't fit your wedding then opt for a wedding DJ instead. They can breathe life into your wedding and get your guests involved by coordinating the wedding process. Many DJ's also bring lights and even a karaoke machine for everyone to take advantage of.
#6: Hire a Psychic. Have your guests learn their future by hiring a Psychic to entertain guests either during cocktail hour or during the reception. It's a fun treat everyone can enjoy and who knows, it may even help a few of your guests change their lives.
#7: Rent a Photo Booth. You and your guests will likely look the best you will all year so why not get everyone huddled in a photo booth on your big day? Photo booths can print pictures right from the booth and some even come with funny props to make awesome pictures!
#8: Fire breather. What better way to light up your guests night by hiring a fire breather to entertain them? Traditionally, this idea works best for outdoor weddings, but make sure to follow the protocol of your venues location regardless of where you are getting married.
Click here to book music for your Atlanta wedding entertainment !