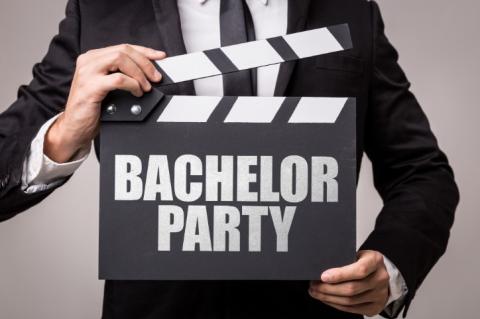 Did you know that the average bachelor party lasts 2-3 days? If you're getting married or planning a bachelor party for someone else, then you're probably looking for the best bachelor party ideas. 
Bachelor parties are usually one to three months before the wedding, so keep that in mind when searching for fun bachelor party ideas. They're typically the same weekend as the bachelorette party which can also help when choosing bachelor party locations. 
A bachelor party should be a memorable experience for the person getting married, so be sure to take their likes and interests into consideration. 
If you're ready to read about the best bachelor party ideas, then you've come to the right place. Let's begin!
Personalized Bar Crawl
Whether you're looking for a night on the town or a whole weekend dedicated to celebrating upcoming nuptials, a personalized bar crawl is a great bachelor party idea. You can choose a list of the best bars and hit them all, looking for ones with sentimentality.
To make things even better, pick a theme for your bar crawl. If the groom is a fan of Marvel movies, ask everyone to dress up as their favorite character. It'll be a night they won't forget!
If the groom is a karaoke fan, be sure to hit up some bars where he can sing along!
Spa Treatment
Spas aren't just for women. In fact, 47% of spa attendees are men. 
So why not celebrate a bachelor party with a spa trip? Customize your experience to include everything from manis and pedis to facials and deep tissue massages. You'll leave feeling so relaxed you'll regret not going to the spa sooner!
You can give everyone a pair of spa slippers for functional and stylish bachelor party favors. 
Escape Rooms
Escape rooms are a fun and exciting addition to any bachelor party. They're also great for team building, helping the groom work together with his closest friends and family members while trying to solve the escape room challenge. 
You can even choose an escape room with a theme special to the groom, such as mystery, fantasy, science fiction, horror, and more.
Go Camping
Camping makes for a fun, adventurous bachelor party weekend. You can add hiking to your list and even explore a state park the groom's been wanting to see. Bring along his favorite foods and games to play as a group. 
If the groom is a music fan, why not make a collaborative playlist of all their favorite tunes to bring along?
Bachelor Party Ideas
Now that you know about some bachelor party ideas, you can start planning the best event ever! You can plan an entire bachelor weekend and include everything on this list, or pick the groom's favorites for a night of fun they'll never forget. 
For the best music and entertainment, look no further than Blue Sky Atlanta. No matter what type of music you're looking for, we've got the best musicians around. Contact us today to learn more about what we offer!