Your Guests Will Never Forget a Night with the Rupert's Orchestra!
If your event calls for the kind of entertainment that will get your guests dancing and keep the party going, the we have the perfect band for you – the Rupert's Orchestra!
Blue Sky Atlanta Music & Entertainment has represented many fantastic groups over years but The Rupert's Orchestra has to be one of the greatest of all time!   This band was the entertainment centerpiece of the famed Rupert's Nightclub located in Atlanta back in the late 70's and 80's and has won countless accolades for the spirited, musical and audience-thrilling tastes.  The fun they bring to every party is limitless!
The Rupert's Orchestra comes in two sizes: both 7 pieces and 12 pieces. The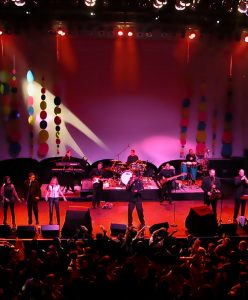 larger group includes four amazing vocalists, an incredible rhythm section and horns that will make every guest want to get up and boogie!  Blue Sky Atlanta' Music & Entertainment's owner, Jim Tiernan says, "The leader of this band is a consummate professional. He and Atlanta's best wedding music band, Rupert's Orchestra, enjoy great success with a track record of countless weddings and corporate events all across the country. We are extremely lucky to represent them right here in Atlanta and our clients thank us time and again for offering such amazing talent and getting them the very best deals for their private and corporate event entertainment!"
Call Blue Sky Atlanta Music & Entertainment  today to get the best of the Rupert's Orchestra for your next special event entertainment needs! We promise you'll be thrilled with what we can arrange for you!