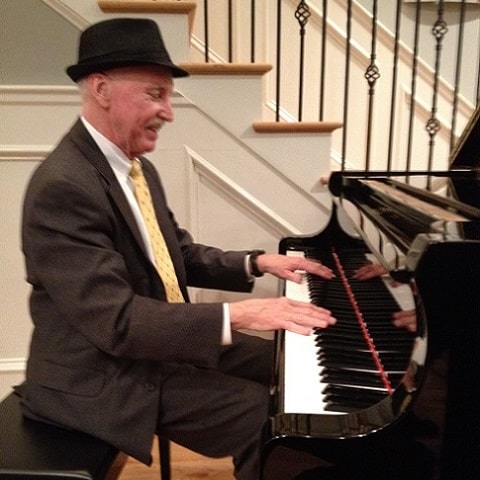 "Jim, The ceremony music was perfect for our daughter's wedding on September 4, 2010 at the Whitlock Inn in Marietta, Ga. Thank you for playing "Panis Angelicus" for me & my father's entrance on your piano keyboard. It was played at his wedding 65 years earlier on Sept. 4, 1945 and he absolutely loves it.
It was so nice of you to accommodate our requests and learn 2 new songs for us. Blue Sky sounded so wonderful and our guests really enjoyed the music you provided. My Dad was especially impressed and that says a lot since he lived through the Big Band Era and loves that music.
He started singing along w/the very first song you played. I just wish I could have paid more attention to it all but the whole day just flew by. I'm hoping the video will help jog my memory of everything. Do you have a list of what you played that you could send to me?
Thanks again for entertaining everyone so well!"
Sincerely,
Deirdre Douglass