Throwing an awesome party can be stressful. There are so many different things to consider, from the guest list to the party entertainment hire to the refreshments and decorations, that many hosts find themselves scrambling the day of the event to pull everything together. This leaves them frazzled and distracted and unable to really participate in the great party they've put together.
Don't be one of those frazzled hosts. Follow this pre-party checklist to ensure things go as smoothly as possible—and you actually get a chance to, you know, enjoy the presence of your guests.
1. Food: 
If you're planning on serving anything you haven't made before, try the recipes out well in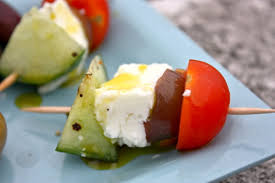 advance to work out any kinks. The day before (or morning of) the party, prep as much food as you possibly can so you'll just have to do some reheating and light assembly as the party starts. Wash and cut veggies for veggie trays and store them in airtight containers in the fridge. Make any sauces or dips that can also be refrigerated. Wash lettuce for salads.
2. Refreshments
Rather than dealing with the hassle of a fully stocked bar (and possibly hiring a bartender), come up with a
couple signature cocktails you can make in bulk. Guests can then serve themselves without having to get your barware dirty, and you can easily whip up a new batch if one of the cocktails runs low mid-party. (You can also have a backup batch ready in a pitcher in the fridge to refill empty beverage servers.)
3. Decoration
Unlike food, your decorations can be set up several days in advance (with the exception of any fresh flowers you'll be having). Do a little bit every day in the days leading up to the party to keep it from becoming overwhelming. This also gives you a chance to tweak anything that might be bugging you (like the way those streamers refuse to hang right over the doorway).
4. Serving Stations
Iron any table linens and cloth napkins. Lay out serving dishes and utensils to figure out where everything will go so you're not rearranging every time a new dish is ready to be served. Also make sure you have plenty of serving ware for each dish. If you have several surfaces that can act as serving stations, consider spreading your food out to keep the line of guests waiting to help themselves moving smoothly.
If you don't want to deal with a ton of dirty dishes when the party's over, consider using disposable plates, cups, utensils and napkins. There are some surprisingly stylish options now that come in a wide variety of styles to fit any party theme.
5. Seating
Make sure there are plenty of conversation areas for guests, including enough places for guests to set down their drinks or food plates. Arrange seating in groups that inspire guests to gather and mingle. Rent additional chairs (or borrow some from friends and neighbors) if you don't have enough of your own.
6. Clean-Up and Set-Up
Clean up any mess from your prep work in the kitchen and make sure you have space for anything you'll be doing the day of the party, including a place to stack up dirty dishes as they accumulate. Empty trash containers and have extra bags on hand. Make sure there will be a place for guests to store their coats, purses and shoes if they'll be removing them. Lay out guest hand towels in the bathroom and make sure you're well-stocked on soap and toilet paper. A few candles in the bathroom and throughout the party will add to the ambiance.
7. Music
Book a band (or DJ) so you won't have to fuss with iPods and playlists throughout the party. A
professional band or DJ can gauge the feel of the room and cater song selections to the mood and participation level of your guests. They can also encourage guests to get moving and participate in a way that you can't do on your own.
8. Check the Forecast
If any part of your party will be outdoors, make sure to check the weather forecast several times leading up to the event. If there is any change of rain, make sure you have enough indoor or covered space to accommodate all of your guests. Check again the night before or morning of the party, as things can change over the course of a few days.
Party planners out there: what else would you add to your must-have pre-party checklist?