History of Atlanta Wedding Musician's and Bands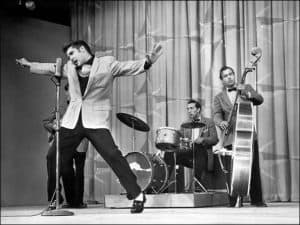 In 1814, Francis Scott Key wrote down the lyrics to "The Star-Spangled Banner" but, it won't be until over a century later that the song will be chosen to be the U.S.A.'s  National Anthem.  In 1952, Atlanta Records Mogul, Jerry Wexler, wisely buys out Ray Charles's contract from Swing Time Records.  Later Charles would get "his sound" and the world would hear "What I Say" beginning a string of great hits to follow.
In 1954, Elvis Presley flops before a very conservative crowd at the Grand Ole Opry in Nashville. They were not read for rockabilly the way Elvis delivered it.   Macon, Georgia's own Little Richard, records Tutti Frutti, a song on every Atlanta Wedding Band's list at one time or another. It is a song that is largely credited with becoming the birth of Rock and Roll.
In 1966, folk-rocker Donovan records his hit "Sunshine Superman" with none other than Jimmy Page on Guitar.   In 1967, The Doors were scheduled to appear on Ed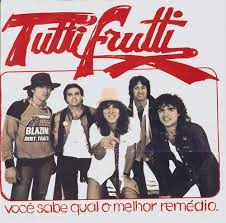 Sullivan Show.   They were asked to change the lyric 'Girl, we couldn't get much higher' in their song "Light My Fire".  They agreed to that before going on stage but Jim Morrison still sang it and that became the 'one and done' appearance the band had on Sullivan's show.
Tragedy struck in 1970 when Jimi Hendrix dies of suffocation in a hotel in England.  Hendrix was 27 and later in the same month Janis Joplin overdoses on heroin.  Years later Nirvana's leader, Kurt Cobain, would be added to the infamous "27 Club". Legendary bassist, Jaco Pastorius, fractured his skull sustained in a fight with a night club bouncer.
In 1983 Guns & Roses' album Sweet Child of Mine was released.
In 1985 The newly reopened Apollo Theatre in New York City highlighted Hall & Oates appearing with David Ruffin and The Temptations.
In 2003, the Godfather of Soul, James Brown, is released and pardoned of all previous charges. Before in South Carolina.  Before leaving the court room, James breaks out in an impromptu rendition of "God Bless America."
In 2009 the first episode of "Glee" aired on national television. The story line following the antics of a Glee Club singing "Don't Stop Believin'" putting it back on the charts for Journey. That song is a staple of many of Blue Sky Atlanta Music & Entertainment's cover wedding music bands .
Bee Gees keyboard player, Robin Gibb, succumbs to cancer in 2012. That same year, Lady Gaga appears on The Simpsons Show.
In 2013 we lost the keyboard player of The Doors, Ray Manzarek at 74, in Germany.
Some famous musician's birthdays in May include Irish New-Age artist Enya, Bill Champlin of Chicago, Patti LaBelle, Roseanne Cash, Rich Robinson of The Black Crowes, Jazz great Miles Davis, Elton John's lyricist Bernie Taupin  and Bob Dylan whose birth name was Robert Allen Zimmerman.
Many Atlanta Music Bands interpret the music of these great music giants and they can bring a wedding or a corporate entertainment to life adding just the right ingredients of tasteful music from classic rock and roll to today new artists.
Of note to our gifted Atlanta classical string musicians, in 1888, the first known recording of classical music Handel's Israel in Egypt on wax cylinder was made.
~JT