Lots of people will be coming to town for your wedding — your grandma, your 2-year-old nephew, and your partying college friends will ALL be flying in. What activities can you plan to keep them all entertained while they're in town?
1. Plan a night-before BBQ. One thing all of your friends and family will enjoy doing before your wedding is spending time getting to know the rest of your family. Weddings can be awkward, but if you plan a small get together before the wedding then you can set the stage for everyone to meet and get acquainted. It's fun and it serves a purpose, and everyone from your grandma to your nephews and nieces can enjoy.
2. Go bowling. Bowling is a fun inclusive way to spend time with your family and friends. It's cheap, active, and can be enjoyed by people from all age groups. Rent a few lanes at the local bowling alley and let the fun begin! Nothing like a little friendly competition to get the whole family ready for the next day's wedding events.
3. Plan outdoor activities. Another great way to entertain your friends and
family is to host a lake picnic or beach party. If your wedding will be during the summer or spring season a picnic by the water is free and fun for the whole family! Bring some water guns for the young ones and margaritas for the adults and everyone will have a great time. Find some great beach wedding ideas for your big occasion!
4. Suggest museum tours. If your city has a rich history or a few unique museums then why not consider pointing your guests in the right direction? Before your guests arrive print out a welcome package of the best things to see while in town. Remember to focus on budget friendly ideas, you don't want to send your guests out to do something that costs a fortune when they are already spending a ton of money just to see you.
5. Check out local scenery. Many brides live in a rich national park or simply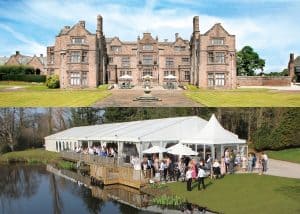 just a naturally beautiful area, so fill your guests in on the beauty of the area and ways to enjoy it fully. Suggest hikes, swimming, or biking around town. Whatever everyday residents of your city enjoy doing your guests will likely enjoy as well.
6. Take them out to eat. Is there a fantastic new bakery in your city? Why not take your guests out to eat and let them experience local cuisine the way it was meant to be experienced. Of course, don't take advantage of this tip if you are short on cash or if you have a large group from out of town.
7. Set up board games. Who doesn't love a little bit of board games with family? It can bring people together and is a fun free way to pass the time. If you know your family likes to play a particular game be sure and bring it out for all to enjoy.
8. Offer to take them to a local concert. Many cities hold local free park
concerts. Check out your local scene and see if there are any concerts that your family might enjoy and get tickets for it. Make sure the concert is kid friendly if you have little ones in your entourage.
Looking for unique wedding entertainment — such as DJs, musical bands, Elvis impersonators, magicians or even stiltwalkers? Click here to let us help on your big day!