Preparing for your own wedding can get tiring. Take a break from all that wedding planning —  learn the latest about fun celebrity weddings!
1. Keira Knightly & James Righton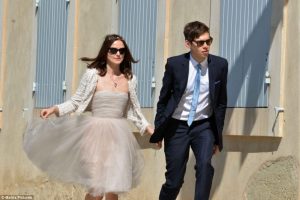 Actress Keira Knightly married her fiancé of just a year in a small French town in front of a group of just 11 people this May. Keira wore a short Chanel couture dress accompanied by a white tweed jacket made to fit her perfectly. The couple spent their honeymoon in Corsica and returned to their home in London shortly afterward.
2. Michael Jordon and Yvette Prieto
The six time NBA all star Michael Jordon married his girlfriend of five years this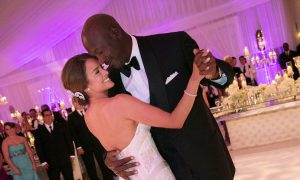 April. His now wife Yvette Prieto wore a strapless and stunning gown from J'Aton Couture that featured handmade silk lace and was adorned with Swarovski crystals throughout. Guests enjoyed music from Usher and an 18-piece band at the reception. The wedding took place in an Episcopal church and held their reception at the Bears Club which is on an exclusive private golf club. The night was topped off with a massive fireworks display.
3. Mariah Carey and Nick Canon
Mariah Carey and Nick Canon have been married for five years, but every year they renew their vows on their wedding anniversary. This year the couple decided to rent out Disneyland for their celebration. Sticking with the Disney theme Mariah wore a strapless white gown and Nick wore a prince charming suit that matched their son's suit. Their daughter wore a dress that matched Mariah's. The ceremony was followed by a fireworks display and the guests were treated to their choice of rides and attractions throughout the park. It was a magical wedding renewal.
(Learn more about planning a themed wedding!)
4. Michelle Kwan and Clay Pell
Olympic bronze metal figure skater Michelle Kwan wed her now husband and director for strategic planning for the White House, Clay Pell on January 19th of this year. Their wedding can only be described as a fairytale with the groom in full uniform from his JAG officer status, and the bride decked out in a fantastic strapless ivory colored Vera Wang gown accompanied with a cathedral veil. The couple was married in the breathtaking First Unitarian church in Providence Rhode Island. The reception was held in the Hope Club where guests dined on an incredible dinner and enjoyed dancing shortly afterward. The wedding was emotional and full of love according to all the guests.
5. Matt Damon and Luciana Barroso
Matt Damon and wife of seven years Luciana Barroso decided to renew their vows this spring. The couple reportedly paid $600,000 to rent out an amazing hotel in St. Lucia were they treated guests to five star service. The landscape itself set the theme for the entire wedding with gorgeous beaches and tranquil gardens surrounding the area where they renewed their vows. Guests were asked to wear bases of cream colored and ivory clothing, and the bride wore a cream colored dress from designer Naeem Khan that matched the couple's four daughter's dresses. Wedding entertainment was low-key but guests did dine on an exquisite menu that included salmon and slow roasted pork.
6. Kristin Cavallari and Jay Cutler
Kristin Cavallari came to fame through the show Laguna Beach on MTV. Her wedding to Chicago Bears quarterback Jay Cutler took place in Nashville, Tennessee this spring. Kristin described their wedding as warm and cozy with tons of warm lighting and romantic candles everywhere. The bride wore a strapless gown in all white taffeta and coupled it with an all white bouquet. The couple hosted a separate reception in Houston, Texas where they once again focused on the intimate details with their 150 guests.
Click here to learn more about booking a live band or DJ for wedding for your Atlanta wedding!