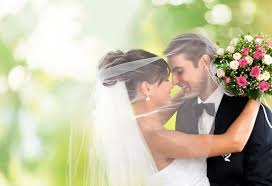 You've decided that you want to hire an Atlanta wedding DJ to play some of your favorite music.
You've had a great conversation with the wedding DJ, so you trust that he'll be able to play music that both your grandma and your 13-year-old cousin will enjoy. After all, that's his talent: He feels the crowd energy and keeps people dancing all night.
But the wedding DJ also asks if you have any special requests, if there are any particular songs you want him to play. He's not necessarily talking about love ballads, the type that you might play when you walk down the aisle. He's talking about fun songs from your childhood or your teenage years that you'd like to hear on your wedding night. What do you tell him?

Here are a few fun wedding reception songs that you can suggest to your Atlanta wedding DJ:
1. YMCA. This song is a classic and will get just about everyone up off their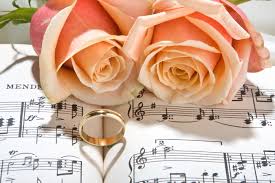 seats, including grandma. If you want people to dance, play YMCA. Play this song sometime after the dancing has started, but not too much later so that everyone can enjoy dancing out the words.
2. Twist and Shout, by the Beatles. Rock'n'Roll started with this well known band and everyone is sure to know the lyrics and enjoy the classic chorus. It will remind the older folks of their youth, and the younger crowd will recognize the lyrics right away. Great song to start the party with!
3. Respect, Arthea Franklin. All I'm asking is everybody joins me on the dance floor. You can't help but want to get up and belt out the amazing lyrics to this Grammy winning song. Your wedding guests will all become Arthea within 10 seconds of listening to the song play, guaranteed.
4. Macarena, Los Del Rio. Nothing screams wedding quite like 'Hey Macarena.'.Almost everyone knows this song and it is catchy with its awful dance instructions and cheesy flavor. Use it to get the whole group dancing.
5. Margaritaville, Jimmy Buffett. Jimmy Buffett created one of the most played songs ever when he wrote Margaritaville. If you are having a summer wedding reception this is the perfect song choice to get everyone signing along.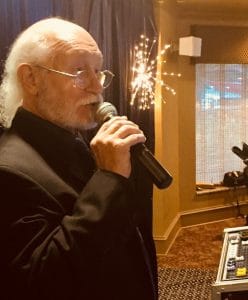 6. Another One Bites the Dust, Queen. As the party winds down those on the dance floor will feel triumphant as they are one of the only ones left partying.
7. Can't Touch This, MC Hammer. Who doesn't know this song? Not only does it have classic lyrics it also has its own dance moves.  It's a classic song that gets all the guests doing the typewriter across the floor.
8. It's my Life, Bon Jovi. This song has a feel good vibe that makes everyone want to sing along. The rock elements in it won't be too harsh for the older crowd and it will make your other guests reminisce about the early 2000's.
9. Kryptonite, 3 Doors Down. Extremely popular for karaoke, the rock element coupled with a sing-a-long like chorus will get everyone singing along and jumping up and down at the same time.
10. I'm a Believer, Smashmouth. While the song was originally the Beatles, Smashmouth popularized the song with the movie Shrek promoting it to recent generations. Grandma and your young cousin will likely both know and love this song. Play it to unite everyone.
Click here to find a great wedding DJ in Atlanta!