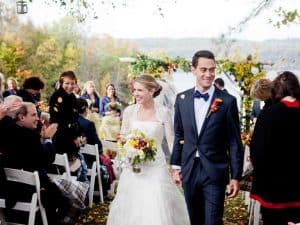 Music plays such an important role in your big day. From the moment your guests arrive at your ceremony to the moment everyone says their goodbyes at the end of the reception, it sets the mood and determines whether your wedding will be a hit or a miss.
Chances are you've given some thought to what to play for the big moments—first dance, father/daughter dance, etc.—but have you considered all those little moments that will also need music—the cake-cutting, the bouquet toss, the last dance?
Weddings (as you probably know, being in the midst of planning one) are made up of a million and one little decisions you never realized you needed to make, and the music component is no different. But fear not. Here are the music moments you may have forgotten about, and how to plan for them.  Make a song list that should reflect your personal taste and share it with your entertainment  booking agency:
Before the Ceremony
As your guests take their seats and wait for you to make your appearance, you don't want them sitting in silence. (Especially since brides are infamous for running late.) Make sure you've arranged for background music as everyone waits for things to get started.
An acoustic guitarist, string quartet or church organist can play a selection of unobtrusive instrumentals. A choir can do some harmonizing. Prelude music should be soothing, upbeat, and not overpowering.
During the Ceremony
You've planned for the wide party's procession and the bride's entrance, but what about during the various
parts of your ceremony? Whether you're lighting a unity candle or doing a sand ceremony, don't forget to choose some additional, simple background music to keep the flow going.
After the Ceremony
You've made your triumphant recession, your bridal party has followed you…and now the guests are
slowly filing out as they stop to greet each other, chat about the ceremony, and make their way down the receiving line.
Some light, cheerful music here would do well add to the mood—plus, when your selection ends, it's a nice, polite cue to your guests to stop schmoozing and get their tails moving to the reception!
The Reception
You've agonized over the right tone for your first dance, but all the little incidentals of your reception are also great places to have some fun, add some emotion and show your guests what kind of a couple you are. Take things up a notch by selecting special songs for the following:
Cake Cutting
Are you going to be that couple that cuts the cake with decorum, or that couple that engages in an all-out food fight? The music you choose can set the tone, whether you go for a lovely classic serenade by Frank Sinatra or "Eat It" by Weird Al Yankovic.
Bouquet Toss/Garter Toss
Let's be honest; these traditions are kind of silly. Why not embrace that and have some fun with it? Songs like Beyonce's "Single Ladies" or "Eye of the Tiger" can add an extra element of humor, competition or drama that people will always remember.
Last Dance
Have you given any thought to how you want to end the evening?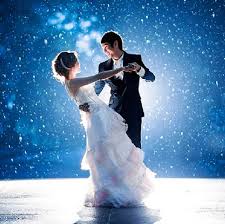 Do you want to go out on a sentimental note? To thank your friends and family for being there on your big day? Or would you rather wrap up the night with one last, no-holds-barred dance party that leaves 'em cheering?
Don't neglect the last dance; it can be the perfect way to put the final touch on everything. Ask you wedding DJ  to make it the most memorable event with the right selection of songs.