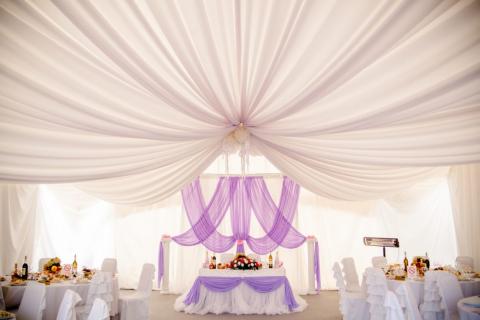 Wedding planning is a very big deal and something that can cause a lot of anxiety in husbands and wives-to-be. When planning your wedding, it's easy to focus on the ceremony itself: maybe you want to perfect your vows, choose the perfect location, or are focused on finding the perfect flower arrangement.
Planning the wedding reception is just as important, however. Your guests will spend more time at the wedding reception than they will at the ceremony, which means collating your wedding reception ideas into a cohesive event is an important skill to have.
We understand how stressful it is to plan a wedding. That's why, in this guide, we're going to take a look at how you can plan the best wedding reception possible, step-by-step. When you've finished this article, you should have a good understanding of what you want your reception to look like and how you can organize it.
Are you ready to start preparing for the big day? Then read on and learn more!
1. Figure Out Your Budget
Before you can really get your teeth into planning your reception, you need to figure out your budget. The average American wedding costs $33,900, but do remember that this is only the average, and you can spend more or less cash and still have a fantastic wedding.
Determining your budget early is important, as it will impact the number of guests that you can invite to your reception, the wedding reception entertainment that you can afford, and the foods that you'll choose, among many other factors.
Don't feel the need to stretch your budget to more than you're comfortable spending. Your big day is all about you, and part of that is making sure that you don't have to worry about money during the ceremony or reception.
2. Picking a Venue
When it comes to wedding reception venues, you've got a lot of choices. If you want to go small and low-key, you can always have the reception in a friend's garden, while if you want to go more upscale, venues like The Peachtree Club or the Atlanta Botanical Gardens are a better choice.
We'd recommend that you don't start looking for a wedding venue until you know the date of the wedding. This is because, in some seasons, wedding venues may have lower availability, or may not be open.
The day of the week that you're getting married will also affect the cost of hire, as hiring a venue for Sundays rather than Saturdays is often slightly cheaper. 
You also need to consider how many guests you're going to be inviting. You need to make sure that you have room for all guests, while conversely making sure that you've exceeded the venue's minimum number of guests.
3. What's Your Definition of Fun?
The wedding ceremony is often fairly strait-laced, and the reception is where you get to cut loose and have some serious fun. Yet what is fun to you? Is fun playing cheesy tunes and having a boogie with friends, playing beer pong in someone's yard, or hiring a pianist to play sophisticated and soothing songs while you twirl with your new spouse?
Everyone has their own definition of fun, and this is a day that marches to a beat set by you and your spouse-to-be. Don't feel the need to go sophisticated if you want to kick back and have some fun, nor relaxed if you want a more upscale affair.
Think about the entertainment that you'd really enjoy, then take a look and try to book it for the venue and date of your reception. Not everyone will be available, so it's worth creating a shortlist of entertainment options, ranked by order, and then crossing off anyone that you can't book.
4. Think About Timings
It's worth planning out your reception with a relatively high level of precision. You'll probably have a lot of smaller moments within the reception that will need to happen at a certain time: let's take a look at some of them.
Your Entrance
Some couples like to make a grand entrance to their reception, with the band or DJ announcing them as they walk into the room. If you'd like this at your reception, you'll need to think about the time that you want to make your entrance. It'll need to be before the meal but after entertainment has started.
Toasts and Speeches
Toasts and speeches are both a major part of many wedding receptions. If the best man and maid of honor want to make a speech, when will this happen? Speeches usually happen after dinner while toasts usually take place between courses.
Meals and Cake
If you're going for a more upscale approach, you can expect your food to take longer to prepare than a finger food buffet would. Think about the total length of the meal, taking slow eaters into account.
5. Food and Drink
Last, but certainly not least, you need to think about the catering for your reception. What kinds of food would you like to have at your wedding, and what kind of food can you afford?
When it comes to drinks, you should consider whether you'd like to offer guests an open bar with a selection of alcoholic and non-alcoholic drinks or whether you'd like guests to buy their own drinks. Depending on where you're having your reception, you could even ask guests to bring their own drinks.
Planning a Wedding Reception Is a Lot of Work
There's a lot of planning that needs to go into any wedding reception. We hope that this guide has helped you and that you now feel more confident about planning yours. 
While we can't help you with every part of your wedding reception, we can provide a variety of different types of entertainment for your reception. For more information, take a look around our site, and if you have any questions, get in touch with us!