Your wedding reception is your chance to loosen up, let go of all the stress of wedding planning and just have a great time with your guests. And nothing can get the party going—or stop the party dead in its tracks—like the dance portion of the evening.
Not everyone will remember what your dress looked like (sorry!) or what flowers were in the centerpieces, but they will remember whether they had a great time dancing or not. So here's how to make sure they do:
Decide Whether a Band or DJ Is Right for You
First things first: Should you opt for a band, or a DJ? Both are awesome, but in different ways, so the question becomes which option will create the most amazing party for your guests.
If you just want a straight-up dance party, a DJ is a no-brainer. They know exactly what songs to play to get people on the floor, they can read the mood in the room and adjust accordingly, and they can play a wide range of tunes to make sure everyone finds something that makes them want to get up and move.
But, a wedding music band gives your reception an added sense of personality and flair, and if you're going for a themed wedding—like retro or country chic—finding the right band could really add to the mood.
The big thing is to know your guests and what will make them have the best time possible—as much as you adore that 1940s jazz ensemble, they might not be the best fit to get everyone out of their seats and throwing their hands in the air.
Make Sure the Space Works
Some venues have fantastic, large dance floors ready to go. Others require you to carve out a space to set aside for dancing—especially if you're throwing a DIY reception outdoors our in another non-traditional venue.
Nothing kills a dance party quicker than a floor that's way too crowded or too small for everyone to join in,
so make sure you've created enough room for everyone to get involved without stepping on each other's toes.
Acoustics are also worth considering. If your venue is on the small side, a full 12-piece band could be overwhelming. Make sure your music fits your space—and if the big day comes and you find guests screaming over each other to be heard, don't hesitate to tell the DJ or band to take it down a notch.
Open Bar: Yay or Nay?
Let's be honest: most wedding guests will get miffed if they learn you've set up a cash bar. (Or, heaven help you, a dry wedding.)
If you know your guests (so important) and you know they'll be inclined to grab a few drinks, think long and hard before you decide to save some budget on the bar. You don't have to spring for top-shelf everything; a few basic, general options will be enough to make people happy, or you could have a signature drink or two to keep things simple.
That said, if you're totally against drinking, or you know your guests have the potential to get too rowdy, it's your prerogative to plan accordingly. You can have a cash bar for those who choose to drink, if it's not something you or the majority of your guests are into. If you don't want things to get out of hand, consider closing down the bar at certain a point in the evening.
Again, if comes down to what kind of atmosphere will make you and your guests the most comfortable and the most likely to open up, relax and have fun.
Don't Focus on Money
Now, I'm not saying you need to blow the budget on a no-holds-barred laser light show extravaganza.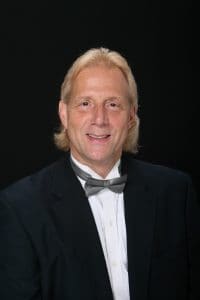 (That would probably be pretty cheesy, anyway.) But don't let money be the only deciding factor.
This is your one big day, and while you do need to stick to a budget, you always want your guests (and you!) to have an amazing experience. You wouldn't choose the cheapest baker to make your cake, even if their samples tasted like cardboard, would you? (Please, oh please, tell me "no.")
Do some research to find the bands or wedding DJs that are within your budget, then opt for the one you have the best feeling about. Or, if you've found someone you truly adore, consider whether you can trim some money from another part of the budget you don't care about as much. (Do you really need a million fresh flowers at your reception?)
A good wedding budget isn't about nickel-and-diming your way to the lowest bidder; it's about allocating your money wisely to create the best experience you possibly can.