Booking wedding entertainment is an important part of y our wedding planning. Wedding planning is a stressful event but choosing the right kind of entertainment often becomes a more painful task, specially if have no prior experience about it. Here are a few tips to follow that would help you while choosing live entertainment, whether a live wedding DJ or band for the first time.
Expect to get exactly what you pay for:
This lesson may be appropriate in different ways in our life but when it comes to the world of live entertainment, this means you may miss a wonderful wedding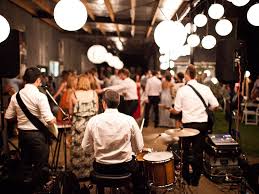 entertainment simply for cutting your entertainment budget. Wedding is the best and the most exciting day of your life and don't let it go simply because you have spent the entire budget on costume and food. An I-pod or a family friend can never be the alternate to a professional entertainer. You may end up repenting your decision as it can spoil the entire evening by playing music that you would hate listening to or the first dance song not matching up to your expectation that you dreamt of.
Hence, be sure to allocate a decent fund for hiring professional wedding entertainment to keep you and your guests entertained throughout the night.
Special requests are always welcome:
Don't shy away from sharing your special song requests to the band or DJ, whichever you hire. It's important for them as well to know which songs will make both of you happy bring back the memories of your first date; after all you are paying for what you would like to hear.
Most professional bands and DJs happily play the requests as they too want to make the evening special for you. Ideally, the favorite songs list should be handed over to them in advance so that they may prepare for it, especially if there are some not-so-common songs in it. Still if you don't have any specific songs in your mind or don't have enough time for it, then simply give a look to the set list of the entertainers. Being so much experienced and playing at weddings for years, these professional bands know exactly how to get the crowd excited and set the mood for the occasion. If you have any special suggestion about how the band should be dressed or look, just go head and let them know. They will surely follow and fulfill your expectations from them.
Communication is the key to a successful event.
Let the entertainers know every little details of your event including the venue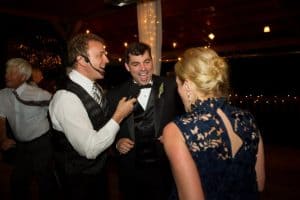 location, the space available for holding an event, sound equipment requirements, setup and break times between the events etc. so that they can plan and organize the entire event smoothly. If this is your first experience and you don't have much knowledge about it, don't worry, just be courteous and answer to the specific queries made by the entertainers so that they can plan well before the wedding day.