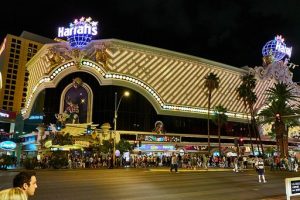 If you have visited Las Vegas recently, you may happened upon Harrah's Casino on "the Strip". In the piano bar that greets the casual passersby right off street, the hotel utilizes the skills of two piano vocalists – each performing in tandem facing each other.  They work the crowd into a frenzy with their incessant asking for requests and they please them by playing every tune.
They perform on state-of-the-art electronic keyboards both sitting snug in the beds of two acoustic baby grand piano "shells". They do this so that the music quality is consistent, they can withstand more wear and tear, the  look of real pianos is kept intact and synthesizer keyboards don't go out of tune as fast as real pianos.
This venue showcases the art of dueling pianos. When you find two musicians that can play off each
other and work the crowd into a fevered pitch literally complete with a sing-a-long of "Hotel California", the entertainment quality and value is about as good as it gets. Music entertainment companies in Atlanta delight in representing the skills of many pianist vocalists and presenting them to the public when their services are called upon.
Rehearsal dinner entertainment ideas  can include, pianists or one-man band. For a really novel idea, you could have Casablanca's Sam "playing it again" in the corner at conversation sound levels as your guests mingle and enjoy themselves.   On the other hand, you may opt for a really upbeat Atlanta bluegrass band for example or Atlanta area Dj for clubs and weddings.  If you are having one of Atlanta wedding bands entertainment for your wedding reception, a piano bar specialist may be just the ticket for some rehearsal dinner fun.
I have enjoyed all the piano bars that I have performed in over the years from my earliest days in New York City.  I always keep an eye out for the next new piano bar in the Atlanta metropolitan area.  I hope that this iconic music concept never dies.
Is the piano bar performer becoming a lost art?  Perhaps; but one thing to consider is that people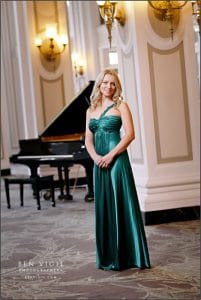 will always enjoy a talented performer who can play their favorite song, whether it is by Coldplay or Rascal Flatts or Neil Diamond or Cole Porter.  There will always be that sentimental demand – at least, this writer hopes that will be so.  Of great concern to me is that the wonderful and classic music written over the last 30 years is not being learned and performed enough because there is so much original music out there these days.  "Standards" seemingly are becoming passe.  I really hope that is not the case.  Good music for all ages and through the ages must and will always have an audience!  That reminds me, I've got to go practice! ~JT
Click here to find Atlanta dueling piano entertainment, including solo variety pianists, piano jazz bands, DJs, piano bar specialists, or any other type of musical and corporate entertainment !