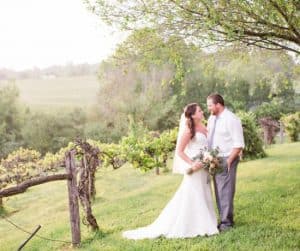 You're planning your perfect Southern wedding—but you're not sure what that exactly means. There are so many different variations on the Southern theme; how do you know which one's right for you?
Here are 5 of the hottest themes to choose from, and ideas for how you can turn them into a reality.
Rustic Barn
If you're a country couple at heart, a rustic barn wedding could be perfect for you. It's casual and fun and focuses on simple, down-home elements rather than tons of glitz and glam. Elements can include:
cowboy boots and hats for the bridal party
hay bales for ceremony seating
lights and/or fabric hung from the rafters
wildflower bouquets and centerpieces
farm elements: horseshoes, wagon wheels, crates 
Shabby Chic
If you want to embrace the country element with a little more elegance, a shabby chic theme is ideal. You retain the natural, casual aspects while upping the bling factor just a tad. Elements can include:
mason jars
lace and burlap
wooden accents
vintage or antique accessories
tarnished silver 
Garden Party
A classic garden wedding is pretty and romantic. You can keep it sweet and simple or make it luxurious and opulent, depending on your tastes. Elements can include:
cottage garden flowers: roses, hydrangeas, lavender
birdcages
garden accessories: baskets, watering cans, trellises
tea party finger foods for appetizers
butterfly or dragonfly accents 
Stately Manor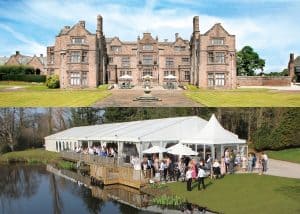 If you want to make a statement, evoke the grandeur of a southern estate wedding. Your big day is sure to feel special. Elements can include:
grand staircases
high-ceilinged ballrooms
sprawling verandas
big ball gowns
manicured gardens
candelabras
Fairy Tale
Classic and beautiful, a fairy tale wedding will make you feel like royalty for the day—and will tell your guests your love is one for the history books. Elements can include:
a horse-drawn carriage
lots of bling
silks and satins
complex updos
monograms
Book a top Atlanta wedding band and ask them to plan musical events that will compliment the particular theme you choose for your wedding.