Planning a wedding on a budget? What should you spend money on, and where should you cut back? Here are some tips for brides on a budget:
1. Flowers. The number one place most brides spend their money is on flowers. Flowers are expensive and they don't last. The only real place you should focus your floral budget is on your bouquet and your wedding party. The reception really doesn't need to be a secret garden for your friends and family to enjoy your wedding. Cut corners here and you will save hundreds of dollars.
2. Bridal party. It really isn't a bad idea to ask your bridesmaids to pay for their
own dresses. They love you and their close to you, and they probably feel honored to be part of your wedding party. Save some dough by asking them to buy their own dresses. Same thing goes for the groomsmen. Ask you future hubby if he is ok if the groomsmen pay for their own suits and if he ok with it then go for it. This will save you money as well.
3. Food. Depending on what time of day you are getting married, if it's in the early afternoon or even morning hours you can save serious cash on your wedding food budget. Breakfast food is much cheaper than dinner items and helps you eliminate appetizers. The same thing goes for dinner — cut out appetizers, and instead of a cocktail hour go straight for dinner so everyone can get full.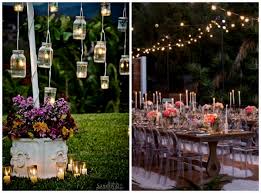 4. Decorations and china patterns. Don't waste your time and money trying to figure out what place settings are the best for your wedding. Chances are your guests will hardly notice their dinner plate except for the food that's on it. Decorations are also slightly unimportant. Don't fret too much about what your centerpieces look like as guest really won't care.
5. Cake. Instead of having a five tiered wedding cake sculpture why not have cupcakes or a small dessert table? Wedding cakes are expensive, and the more extravagant they are the more money they cost. Save yourself money by getting a smaller more sensible dessert for your guests.
6. Focus you money on entertainment. The number one thing that brides say they would have spent more money on is entertainment. Brides and grooms a like look back on their wedding day and realize the most important thing about the reception wasn't the centerpieces, it was the party. Save money on the above mentioned items and spend it on entertainment.
7. Spend money on a DJ. Dj's are well worth the money if they know what they are doing. If you find one with plenty of experience you should splurge. In reality, most western weddings today focus on having a great time dancing and partying. If you want your guests to party with you then hire quality entertainment.
8. Don't worry about the little things. So many brides get overly concerned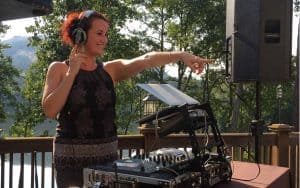 about the little details of their wedding. They want every table setting, every favor to be perfect. But that thinking isn't realistic and it isn't what your guests want. Set money aside in your budget to make your wedding fun and entertaining. Whether you hire a DJ or a band, make every effort to show your guests a good time on your wedding day.
Click here to find great Atlanta entertainment and music for your wedding!