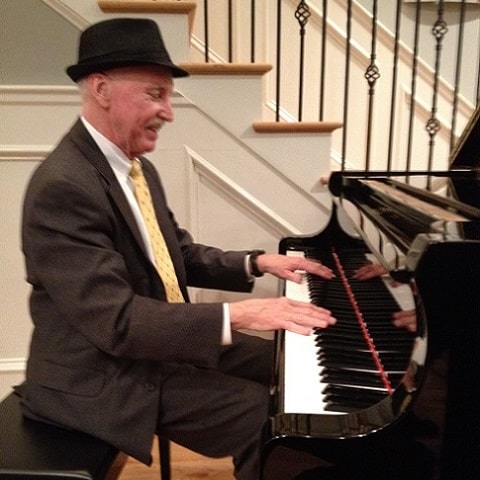 I can already hear some of the conversation that will likely take place at the tables in the Blue Ridge Grill in Atlanta this Sunday afternoon. "Isn't that the wedding pianist who used to play at Carbo's Cafe in Atlanta a few years back?" or, something like – "I remember that piano player and his signature panama hat!"
Well, I am looking forward to Sunday actually. I love to read an audience and pick tunes to play that will bring back a memory, make a connection with people, play their requests and just purely entertain the restaurant's patrons for a few hours at the noon hour.
I actually have lived the "Piano Man" song written by Billy Joel, of course. I began my piano bar experience playing and singing at a restaurant in the Bronx called the Fordham Hill Steak House. That's where I learned to play a regular's frequent request as soon as he would walk in. It made him feel special and well thought of.
Stop on by! The food at the Blue Ridge Grill on West Paces Ferry Road at I-75 is to die for and the music -well, you decide!