This is the southeast! We are not supposed to be iced into our homes for days on end. Well now,  the good news is that if you are in that situation, you now have a little down time and you can`1 now reflect on some parts of our wedding or a rehearsal dinner that you've been in charge of and you can actually get something positively done!
Here are  some helpful tips before starting your live entertainment search and planning:
1. Plan to have your entertainment in place between 6 and 9 months before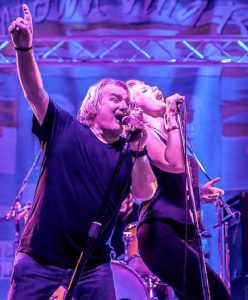 your event.
2. Be prepared to tell us (reputable entertainment providers -which I highly recommend you use) what you both like in terms of styles of music and what you have in mind whether it be for your rehearsal dinner, ceremony or reception or both.
3. Be sure to relate every facet of the event entertainment as best you and try not to leave out something as important as mentioning that it is an outdoor event, for example. (Some of our wedding string musicians have different instruments they use for outdoors!)
4. Find and choose to work with someone who is passionate  about the entertainment service business.
5. Don't forget to mention what ballpark your budget happens to be in even though are trying to keep it at a certain level.
Blue Sky Atlanta Music & Entertainment's great dance bands, ceremony musicians and wedding DJs are all available to make your wedding or special event an unforgettable experience for everyone.