Atlanta Part Two: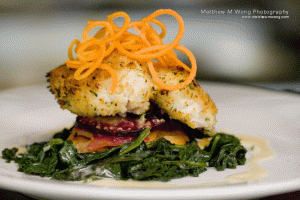 In the first part of this article on Atlanta, we mentioned some of the best places that worth a visit in the capital city of Georgia.
Visitors have a common query which they ask me frequently and that is about the best places to eat in Atlanta. This part is dedicated to the foodies, to whom visiting a new place always remains incomplete unless they explore its local delicacies.
Atlanta is home to some exotic Southern food in the country. Still there are many more for which the city is known for, take an example, Barbeque dishes are considered as staple food in Atlanta but it also has authentic Italian pizza joints to basic brunching, you will be flooded with choice. Fried chicken, barbecue and pizza are made by Atlanta chefs with much love and attention and the freshly grown ingredients by the local farms. International cuisine is also very popular in this region.
However, it may not be possible for you to explore every restaurant in Atlanta's massive food scene as well as ranking them on the basis of popularity is also not possible. So, for your convenience we've tried to narrow it down to a few hot favourite food destinations in Atlanta.Here is a brief list about some of the must-haves in Atlanta that one should never miss to take a bite of:
Gio's Chicken Amalfitano: Get a bite of Chicken Parm at Gio's and feel the heavenly taste
Cheeseburger at Holeman and Finch: Are you a burger lover? Then this is the right destination for you to explore the divine taste of burgers of this popular place.
Taste some exotic Pizza at Antico, the popular pizza joint.
Fried Chicken at Mary Mac: Popularly known as the Dining Room of Atlanta, this place will offer you real, Southern fried chicken. If you are looking to get a taste of home-style, Southern cooking, this is the spot you must check out.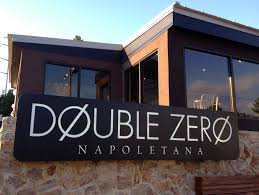 Sandy Springs at Double Zero: This signature dish of the place is simply mouth-watering. It is basically a risotto made of soft pork belly and creamy jalapeño pesto along with a rich unique root beer balsamic glaze, topped with broccolini, and a slow-poached egg.
Popsicle has multiple outlets around the city. With a wide variety of flavours, popsicles are the most refreshing way to beat the heat. Don't miss the chocolate sea salt and I'm sure you won't forget to thank me for the info.
Some other popular food that you must give a try is:
Bell Street Burritosis another hotspot for the foodies and the best of which is the extra-large pork burrito with a Mexican Coke.
Fried goat cheese balls at Ecco: The signature dish offered by the place is sure to satisfy your taste buds.
Atlanta has several other hot and unique food joints that could not be accommodated here due to space limitation. But one thing is common to see in Atlanta that good food comes along with good music too! So find a place where you can enjoy great food with live Atlanta bands performing every night to create a perfect ambiance for the guests.