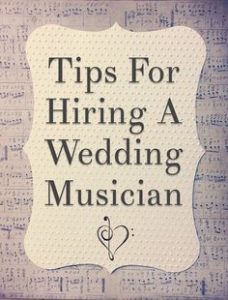 There are probably a few things that people often remember after returning from a wedding, firstly, the conversation they had with the newly-wed couple, secondly, the food and last but never the least, the entertainment. If you too want to make your special day talk of the town even after the guests return to their daily routine course, just planning a theme wedding is not enough. The attractive centerpieces, name cards etc/ will be left far behind in the memory lane of your guests. But the warmth in your reception, the taste of food and the music played by the DJ or Rock-in band create a permanent impression in their minds.
Hence, you need to put a little more effort in researching and selecting an amazing wedding music band or DJ for the most important day of your life.
Follow the tips below to book the best entertainment for your wedding:
Before you book your wedding entertainment, it's important that you research well
about the entertainment options available near you and do some homework as well.
This gives you an opportunity to verify what they offer, especially when you have no prior experience about their performances.
Reviews from their satisfied clients are always a good source of information about their previous work.
There are some other options as well to ensure whether they are the best choice to fulfill your expectations or not, even if reviews are unavailable. For that you need to go a little deeper before hiring a particular performer you are interested in. These include:
Visit their website. Browse through their social profiles and check their interactions with their clients and followers. This will give you a feedback about their past performances and their popularity.
While signing a contract with the entertainment agency, see that clear and precise terms are mentioned in the contract.
The best way to ascertain their quality of work, go and watch a live performance, if possible.
Approach the entertainment booking co. to discuss about their experience during previous wedding event entertainment. They may connect you to their past clients as referrals with whom they've worked with.
It is very important that whom you are dealing with should be able to impress you and win your trust while negotiating the booking.
Wedding being one of the most special days in your life needs special planning that may get hectic sometimes. You should therefore be prepared for any last moment changes and do everything in your capacity to ensure a smooth running of the wedding entertainment that you always dreamt of.
For booking your wedding entertainment, hire some of the best talents in Atlanta at Blue Sky Atlanta.