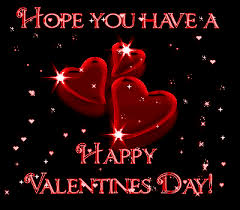 February 14 is the international day of love celebrated in almost every part of the world. It's a day of love, not just for boyfriends and girlfriends but also for couples and families, or we can say the most important persons of our life.
On this day, sending Valentine's cards, gifts and flowers or offering confectioneries like chocolates and cookies are some the most traditional ways to show how much you care about loved ones. Now in the 21st Century, Valentine's Day eCards in Flash or Slideshow have gained much popularity among the young generation. But don't you think things are getting over commercialized over the years losing the real charm and meaning of this particular occasion?
Yet, there is a solid proof that though musical trends and fashions keep changing with every passing generation, love has always been the greatest inspiration for music. Hence romantic songs will never go out of fashion.
Top 12 Valentine's Day Music selection
Melodious voices and soft music are sure to create a positive excitement in the
heart of your loved one. Hope our selection of all time favourite songs will create a loving feelings and happiness between you and your loved one.
"Spend My Life With You" (Artist- Eric Benet)
"Just Give Me a Reason" ( Artist- P!nk )
"Your Song" (Artist- Elton John)
"Love Song" (Artist-Sara Bareilles)
"Diana Ross and Lionel Richie" (Artist-Endless Love)
"I Will Always Love You" (Artist-Whitney Houston )
"Perfect" (Artist: Ed Sheeran)
"Send One Your Love." (Artist Stevie Wonder)
"You Are The Sunshine of My Life,"(Artist- Stevie Wonder)
"To Know Him Is to Love Him" (Artist-Teddy Bears)
"We Found Love" (Artist-Rihanna)
"I'll be there" (Michael Jackson)
If you have thrown a valentines day party for your loved one and planning to hire artist agency for live music for the party, try to include these songs in your favorite songs list. Let these songs recreate a magical atmosphere on this valentine day for you and your love and trust me; music is probably the most romantic way to celebrate the universal day of love!