Looking for some useful tips on how to plan a winter outdoor party this year? Food, entertainment and decoration are the most crucial components of a party, whether it's a poolside party, backyard party or skating party.  Read on to find some great tips on these three important aspects of a winter party.
Food:
Keep a wide choice of food for both adults and kids. Winter is the best time to relish on hot chocolate, warm spiced apple cider, toasted marshmallows with or without adding ice-cream, hot toddies.
You can set up barbeque at the backyard of your garden for roasting hot dogs and turkeys and make it more of an outdoor buffet party.
You may also set up a live hot chocolate bar where your guest can make their own hot chocolate and your outdoor party will be hit for sure. Setting up a table with hanging candles for this will add fun to the winter party. To splash some colour to it, use seasonal fruits like baileys and marshmallows will warm up the party.
Winter Party Entertainment:
is the key to the success of any party. Go for live musicians or DJ hire to keep your guest entertained. To keep the kids busy and entertained, book a magician, caricaturist or stiltwalker for the day. You may also hire a comedian which adds fun element to any party and is enjoyed by both children and adults.
Party Décor: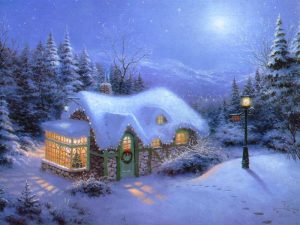 A new snowfall can be magical and it can create a magical winter wonderland in your yard or on your deck. White is the theme of the day with a winter party – and snow is your backdrop.
Set up a snowy wonderland with fairy lights and lanterns for an elegant party backdrop. Line up your driveway to the winter party with snowball candles and use white lights and candles to make it a perfect combination for a winter outdoor party.
Using mason jars as candle-holders and pine cones are another great combination for low-cost winter party decoration.