Choosing the perfect wedding venue is a big decision while finalising your wedding plans. After all, success of any event largely depends on the venue as it not only influences your wedding budget but the experiences you and your guests would gather during the event.
With so many venue options available in Atlanta, you are never short of choices but deciding a venue as per your expectations and budget is a real big deal.
Here are a few important tips that you may find helpful:
 Consider Your Wedding Style:
For a traditional wedding and formal dinner reception — indoor options are the best. A country-style outdoor reception is preferable if you opt for weddings in contemporary or theme style.
Choose a Venue that Suits Your Personality:
Don't be impulsive while taking decision on a venue, you may repent later. Try not to fall in love with the wedding styles or venues just by seeing the images online. Ascertain whether the place and the design suit both of you because it represents your personality. A venue sets the mood for any event, so make sure that the place you choose gives you the warm feelings that you always wanted at your wedding.
Go Through Your Guest list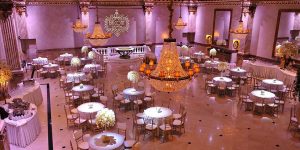 Get a correct estimate of your guest list before searching for a venue. Make sure that the space you choose is enough to accommodate your guests comfortably, keep them safe and provides ample space for activity. Check whether the venue is suitable for aged, disabled persons and the kids and has adequate arrangements for them.
 Geographic Location of a Venue Matters
The location you choose for your wedding should be easily accessible by the guests. If it is a destination wedding, the place should have proper connectivity and good number of hotels to stay.
Choose a Venue that fits into your Budget:
 It is the most vital point to be considered while finalising a venue. You should be realistic while selecting a venue. Cost may increase depending on the location, capacity and other amenities of the venue but it should not be inflated unnecessarily. Save for other expenses too!
Check if the venue compliments your wedding theme and style:
Are you going for a traditional wedding or modern?  Formal or informal? Themed or simple? These are some factors to be kept in mind to justify your decision for a particular wedding venue.
Don't let the weather play a spoilsport
The weather forecast may or may not be in your favour, so be prepared and make sure that the venue you are selecting comes with adequate arrangements for the guests on a bad weather day, especially if it is an outdoor location.
Check the Amenities available with the rental: 
Proper sitting arrangements with elegant setting, furniture, parking, catering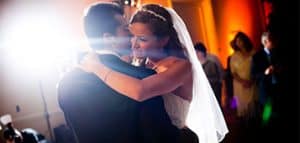 service, entertainment services like music bands or wedding DJ etc. are some of the essential amenities that you should consider while choosing a venue .  Check if some of these amenities cost are included in the rental or not.
Whether it's an open air space or a ball room, a cozy restaurant or a beach wedding, a lot of research is needed to find the ideal dream location for your wedding.
Make your own checklist while selecting an ideal wedding venue.