If you've been to many weddings in your life, chances are you know the standard songs. And chances are if you hear "My Heart Will Go On" played for one more first dance, or "Butterfly Kisses" for one father/daughter dance, you'll lose it.
So when it comes to your own wedding entertainment, of course you want to play something unique and memorable. Here are some great alternatives to the usual wedding songs.
Some are simply different; others are a little more quirky and offbeat. Either way, they're not likely to be on a million other couples' playlists.
Processional
Serious:
"Falling in Love at a Coffee Shop" by Landon Pigg
"Can't Help Falling In Love" by Ingrid Michaelson
Offbeat:
"The Imperial March" from Star Wars
"The Final Countdown" by Europe
"Storybook Love" from The Princess Bride
Game of Thrones Theme
James Bond Theme
Mission Impossible Theme
Phantom of the Opera Theme
 Recessional
 Serious:
"Brand New Colony" by The Postal Service
"Sigh No More" by Mumford and Sons
"Home" by Edward Sharpe and the Magnetic Zeroes
"I Do" by Colbie Caillat
Offbeat:
"Never Gonna Give You Up" by Rick Astley
"Signed, Sealed, Delivered" by Stevie Wonder
"Dog Days Are Over" by Florence and The Machine
"Another One Bites the Dust" by Queen
"Ma Nah Ma Nah" from The Muppet Show
First Dance
Serious:
"The Luckiest" by Ben Folds
 "First Day of My Life" by Bright Eyes
"We Are Gonna Be Friends" by The White Stripes
"I Was Made for You" by She & Him
"Birds of a Feather" by The Civil Wars
"No One's Gonna Love You" by Band of Horses
Offbeat:
"Let's Get It On" by Marvin Gaye
"I Wanna Grow Old With You" by Adam Sandler
"Anyone Else But You" by The Moldy Peaches
Father/Daughter Dance
 Serious:
"Thank You" by Led Zeppelin
"American Girl" by Tom Petty
"God Only Knows" by the Beach Boys
"My Girl" by The Temptations
"Isn't She Lovely" by Stevie Wonder
Offbeat:
"Sweet Child O' Mine" by Guns N' Roses
Mother/Groom Dance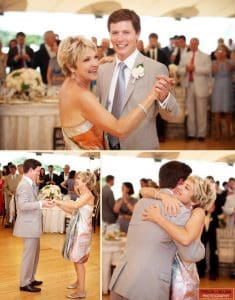 Serious:
"In My Life" by The Beatles
"Child of Mine" by Carol King
"Somewhere Over the Rainbow/What a Wonderful World" by Israel "IS" Kamakawiwo'ole
"Turn, Turn, Turn" by The Byrds
    Offbeat:
Hire a professional wedding DJ or live band to play the desired songs at your wedding reception and make it the most memorable day for the guests too and they will remember it for years to come for sure!