Your engagement party is a time when you can have the ultimate fun and get introduced with your wedding photographer who will capture beautiful moments of you and your love together.
Now you must be wondering how best you can dress for the occasion. Your outfits must compliment your personality in all sense and so, choose a style that reflects your true self and props that have special meaning for both of you. After all, photos will shine the love between you two and are the only ways to look back to this special day in your life, hence need a little bit of extra care.
It is an exciting moment for you to get engaged and so needs lot of planning. It must be a very busy time for you with the checklist that includes almost everything from choosing the best venue to menu selection and also booking event entertainment.
Amidst all these, when you realize that you have to choose an outfit for your engagement, you might feel over burdened.
To make things easier for you, here are some simple tips that would help you to match your personal style in your outfit and embrace the same in the engagement photos.
Find a Style That is Simple Yet Unique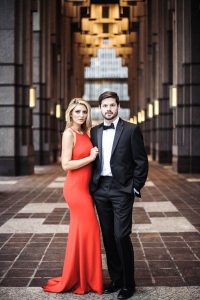 Get inspired from the engagement photos posted online and on social media around the globe. Once you collect a good amount of photos, analyse and short list a few of them. Now, try to create your own style that is eye-catching as well as close to your personality.
Adapt a style that you love and in which you feel comfortable.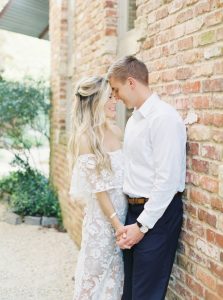 Now, while picking your own outfit, make sure that you select at least two options to be safe. Rely on colors that suits you and style in which you feel comfortable and confident. Don't waste time worrying too much about matching with your partner in the photos but concentrate on creating two distinct look that would complement each other.
Buy Online and Save on Exclusive Designs
You may pick up high quality exclusive outfit for your engagement day from an online shop that will cost much less than the original price. This would save a significant amount of money on clothes that you would hardly wear in your lifetime again. Invest the money instead, in booking a live musician or DJ hire for the party.
Add Props and Accessories to Personalize Your Style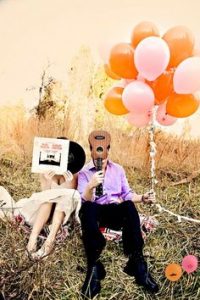 Your engagement day is a special occasion when you need to go through a long photo session. Getting in front of the camera can be unnerving at times, especially when you are the center of attraction. Choosing an outfit in which you feel comfortable helps to overcome this situation and so does by adding suitable accessories and props. Use props that can be easily dropped or changed according the situation. For instance, a hat, an umbrella, a vintage car, a fur coat or floral head gear for the bride can actually give personal touch to the much awaited story and help to keep it flowing.
Ultimately, the purpose of this photo-shoot is to capture the precious moments and your feelings as a couple on this special day.