Birthday Party Entertainment for boys and girls in Atlanta.
Best Birthday Party Entertainment in Atlanta
Planning a birthday party? Look no further than Blue Sky Atlanta to find the best party entertainers in Atlanta, GA. Live Music for Birthday parties, school events around Atlanta. Affordable musical fun, get started today.
Birthdays are usually meant for children and this is the best time to surprise your child by planning something unique for them. Browse through our site to find the best birthday party entertainment ideas.
At Blue Sky Atlanta, you will find some of the greatest and unique Atlanta entertainment ideas to suit your event needs. The key to host a successful party is to keep the guests entertained, which varies depending on the kind of party you are organizing.
People often prefer themed party ideas for birthday entertainment.
Here, we offer a host of ideas for a themed birthday party entertainment and we have some of the unique and talented entertainers of Atlanta. Browse here to know about the jugglers, stiltwalkers, magicians for hire, comedians, caricaturists etc. available at Blue Sky Atlanta who can amuse the guests, both adults and kids with their superbly acts, wits and tales. These talented and skilled entertainers can amuse guests of all ages.
Magicians:
Our magicians leave everyone hypnotized with the same age old tricks, no matter how many times they are watching them, as they again and again fail to crack the tricks!
Caricaturists:
Most people love caricatures. Make your guests really feel special! They will be surprised that in just a few minutes they can take home a memory of the evening with any theme they choose included in the artwork.
A caricaturist is the perfect idea for a party if you need that something else to set it apart from other parties your guests have been to.  Our artist can draw single or couple sittings, color or black which can be taken home by your guests as an immediate souvenir of that event that they will recall time after time in the future.
Impersonators:
Some themes to think about that Elvis might be a great idea for a birthday party.  So get your favorite list of Elvis tunes out – he knows just about all of them.
Comedians:
Hire a comedian to give some comic relief to your party guests. In today's busy world, nothing can be more relaxing than a comedy show where you can laugh your heart out. Our talented comedians bring lighter moments to the party with his wits and tales making it more enjoyable and entertaining.
Musical Acts:
A birthday party is incomplete without music and Blue Sky Atlanta is specialist for live music. Our party bands and DJs will rock the party taking everyone to the dance floor.
We always help people to have a fun time with our fantastic entertainers and they are always ready to attend parties whether you host it in your home or any location you choose.
Our Specialty Acts:
Magician
Stiltwalkers-jugglers
Caricature Artists
Impersonators
Comedians
Book early to make the best choice for your birthday party entertainment hire. Our popular artists book up fast, so plan in advance to avoid last minute rush; else you would miss a great opportunity.
 Browse Artist Profile
___________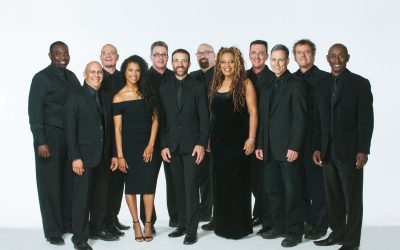 The Rupert's Orchestra's unique sound and performance versatility make them a perfect choice for events such as corporate functions, conventions, special events, private parties, weddings and more.
read more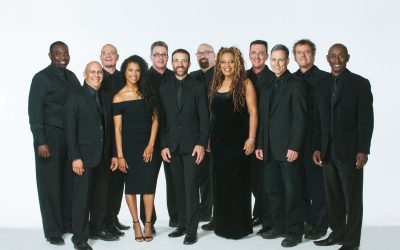 The Rupert's Orchestra's unique sound and performance versatility make them a perfect choice for events such as corporate functions, conventions, special events, private parties, weddings and more.
read more
The Mike Veal Band plays a hot combination of blues, rock, funk and fun! Diverse musical backgrounds and regional influences color each member's contribution to the tight sound for which the band is loved.
read more
Country clubs are the popular event venues these days which are mostly preferred for wedding and corporate parties. They mostly have beautiful locations and are often associated with exclusive memberships, well-manicured lawns, and recreational sports. If you are...
read more
If you are looking to host a New Year Party for your corporate clients, explore the various options that you can try to make it a success! Select an Ideal Venue for the party: A great venue at a remote location is not the best choice for your event. The venue should...
read more