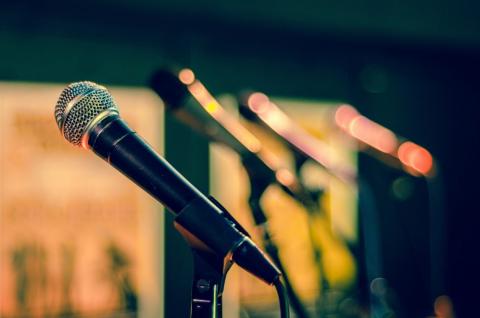 In 2019, the average wedding costs a whopping $33,900, and the number will likely only continue to rise.
No matter what your budget is, it's likely that you want a night to remember. Not only do you want you and your significant other to have the night of your lives, but you also want your friends and family to have a great time as well.
One key element to making your day (and night) as special as possible is booking the best wedding entertainment.
In this blog post, we'll take a look at how you can book the best acts and entertainment within your budget. Not only do you want your guests to be entertained, but you want the wedding to feel personal to you and your partner.
Read on for more information on narrowing down your perfect wedding entertainment.
1. Discuss the Budget
Before you make any big decisions, ensure that you nail down the budget. Many people who perform at weddings are freelance entertainers, and this is how they support themselves. As such, you'll want to discuss exactly how much you're willing to spend on entertainment and if you have any leeway.
Once an entertainer gives you a rough idea of how much they're willing to charge, don't try to talk them down or ask for a discount. Accept that this is what they charge, and if you can't afford them, find someone else. This is why knowing your budget ahead of time is so incredibly important.
2. Find Something That Feels Personal to You
Wedding entertainment can go way beyond just hiring a DJ and dancing the night away. There are many different types of people and equipment you can hire to help make your day memorable and special. When hiring an entertainer or entertainment, pick something that you feel represents you as a couple. If you're part of a particular culture, like Irish, you may enjoy having Irish dancers at your wedding. Or, if you met in the theater, you may enjoy having an actor perform.
Remember, a reception isn't just dancing and eating; it can involve many other activities as well.
3. Think About What Your Family and Friends Will Enjoy
While you want to hire something that feels personal to you, you also don't want to hire someone or something so niche that people feel alienated at the wedding. You also may wish to respect some of your older relatives that may be more traditional and shocked by entertainment that could be on offer.
Before you hire entertainment, you may wish to discuss it with your bridal party, groomsmen, and family members. Would they have fun with this type of entertainment? Do they think great-aunt Marge would cause a scandal if you did something out of the box?
Your special day is about the two of you, but it is also about entertaining your guests, as we mentioned above. If your guests aren't entertained, they may head off early, and your grand night could end in a dud.
4. Think Outside the Box: Entertainment Doesn't Only Have to Be a Performance
When you think of wedding entertainment, you're likely to think of a DJ, a harpist, a singer, or something else that involves people sitting and listening to or watching someone perform.
During a wedding, there is usually lag time involved for guests. This can mean waiting for the couple to arrive or waiting for food to be served. To cut down on people milling around during this time, think about setting up lawn games or other interactive things for them to do.
Even a fancy wedding can have cornhole, croquet, or a round of miniature golf outside, especially if your venue allows it. This allows guests to get social and pass the time without awkwardly standing around.
5. Help Your Guests Make Memories
Photobooths have become increasingly popular with weddings and other events like proms and bar and bat mitzvahs. That's because they're a fun way to take photos with people they don't often see, and your guests can take the picture home with them the same day.
You can often do photobooth sessions inside the venue, or you can hire photobooth vans or RVs that have a whole set-up inside for you and your friends to take memorable pictures.
But the memories don't have to be limited to the traditional photobooth. You can also hire sketch artists to come and draw people's portraits or poets to come and write poems for people on the spot.
While they can't take a tarot card or palm reading home with them, hiring someone to do readings for your guests will certainly make the night memorable. You'll definitely have guests lining up to have their fortune told to them during your special night.
Finding the Best Wedding Entertainment
There is no formula for finding the best wedding entertainment. Instead, it would be best if you discussed as a couple what is best for you and your family, as well as what represents your relationship. You want your day to be fun and memorable, but also to fall within the constraints of your budget and appropriate for everyone you've invited to the wedding.
If you're in the Atlanta area and are looking for high-quality entertainment for your wedding, look no further than our artist page. We have something for every taste and every type of wedding, and we'll be sure to make your night one to remember.